As for many other travelers, Beijing represents the first impact with China. A truly populous city, which despite this impresses with its cleanliness and super efficient transport.
As soon as the word Beijing is pronounced, everyone is reminded of the main attractions that symbolize imperial power: the Great Wall and the Forbidden City. The city, however, offers much more, which we have collected in this first in-depth post divided in parks, temples and other buildings not to be missed.
Parks in the city
There are several parks in Beijing that are worth visiting. The most famous is certainly the park of the Temple of Heaven, known for the splendid Hall of Prayer for Good Harvests. In this beautiful circular building, where the blue color of the three-level roof predominates, a series of sacrifices were once made to propitiate the harvest.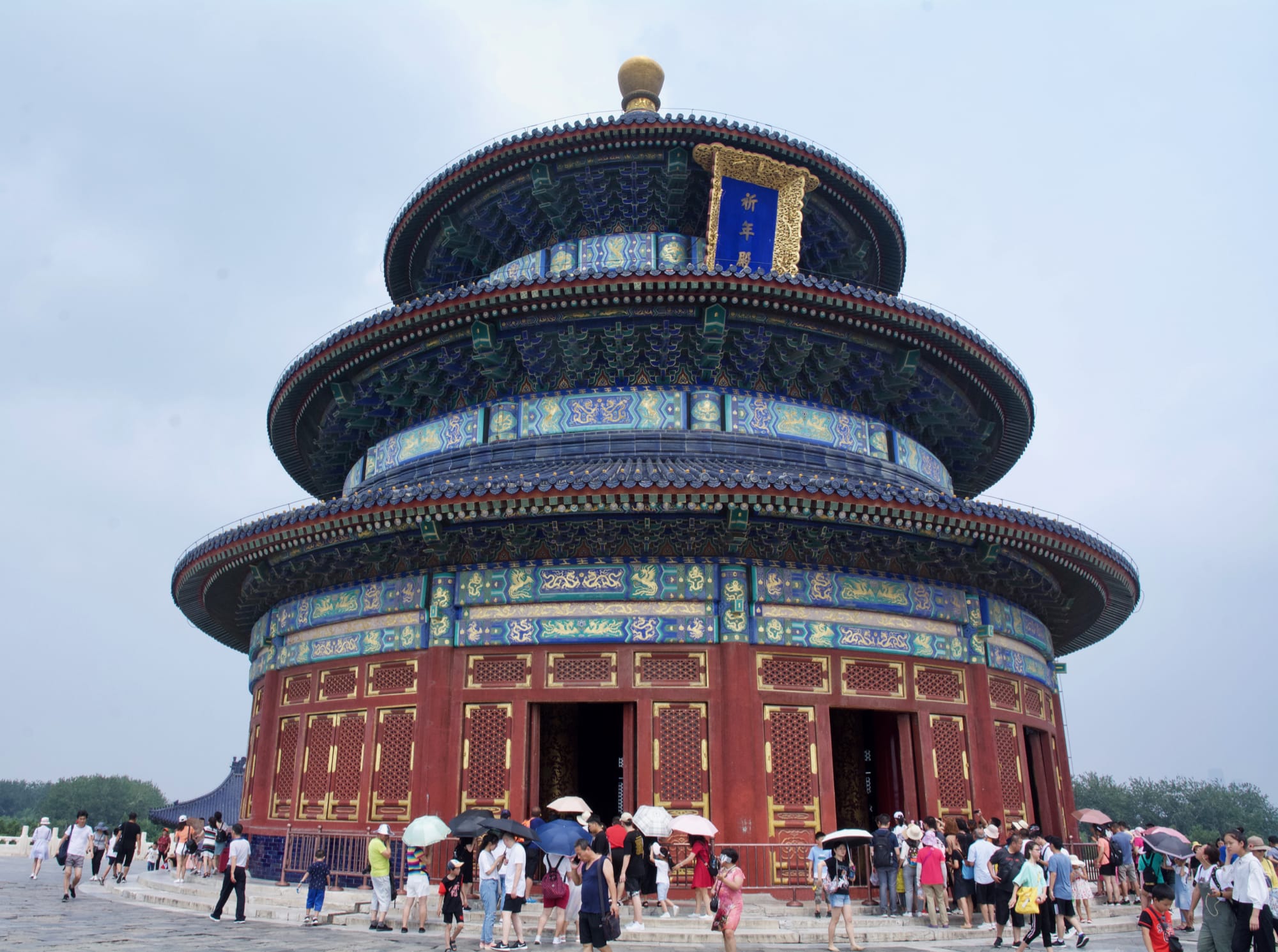 Starting from this building, it is worth taking a stretch of the beautiful Long Corridor, very similar in concept to what you will find in the Summer Palace. The only difference is that here the corridor is a meeting place for locals to organize games of cards or Chinese checkers together.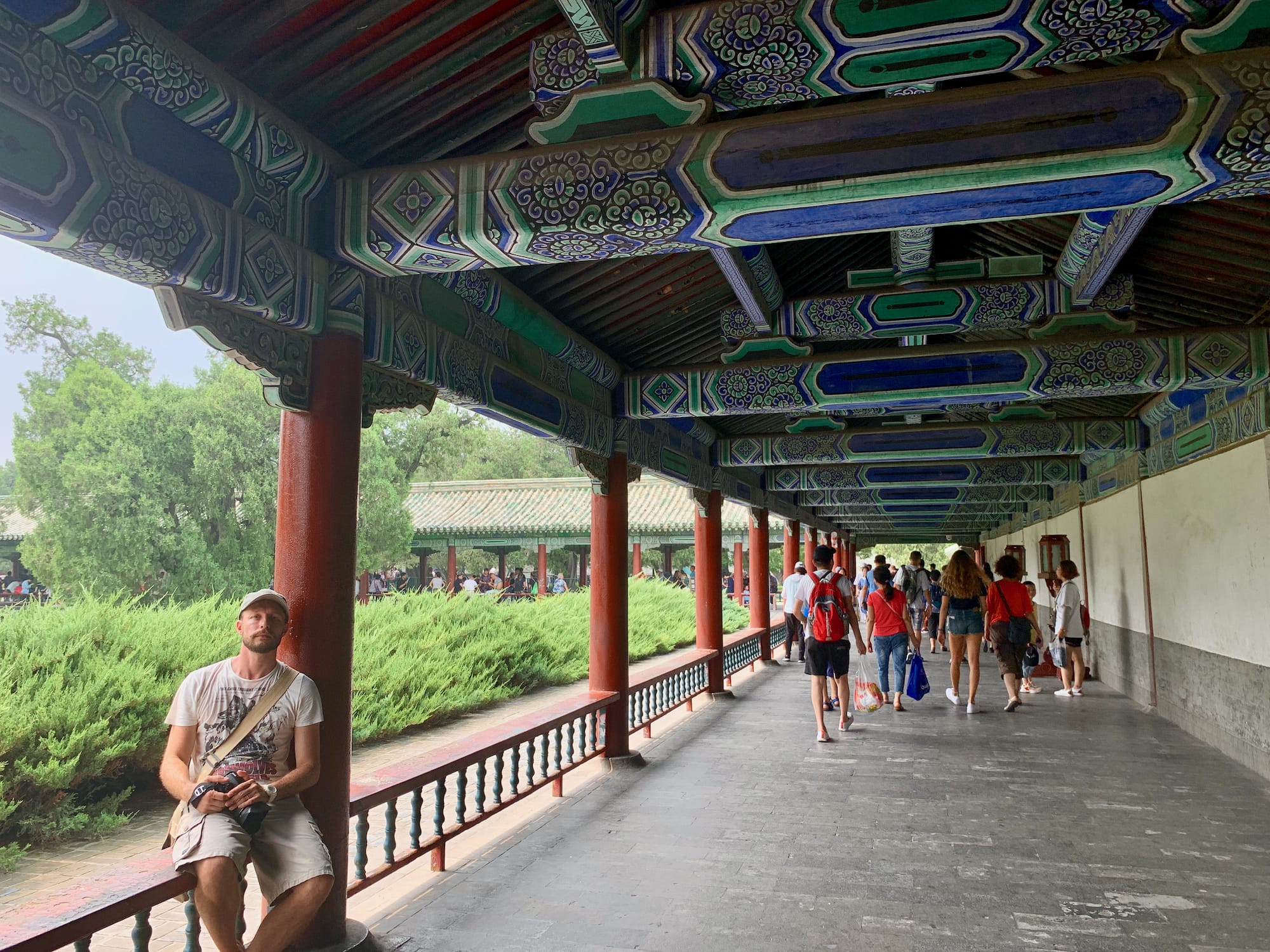 I suggest you not to limit the visit to this area of ​​the park, but to continue the walk until you get to the Imperial Vault of Heaven (a smaller version of the main temple), to the nearby Echo Wall and the impressive Circular Mound Altar. If you still have time, it is also worth visiting the Divine Music Administration (you need a free ticket issued by a small box office, when you show the park ticket). As often happens, you can enjoy your visit in complete tranquility: most tourists limit themselves to visiting only the points of greatest tourist relevance.
The Beihai Park is largely occupied by the lake with its own name, in the center of which stands the Jade island, dominated by the White Stupa. We went at sunset and the atmosphere was really pleasant and relaxed. Inside the park you can take boat tours and visit several points of interest, which however close already at 5 pm.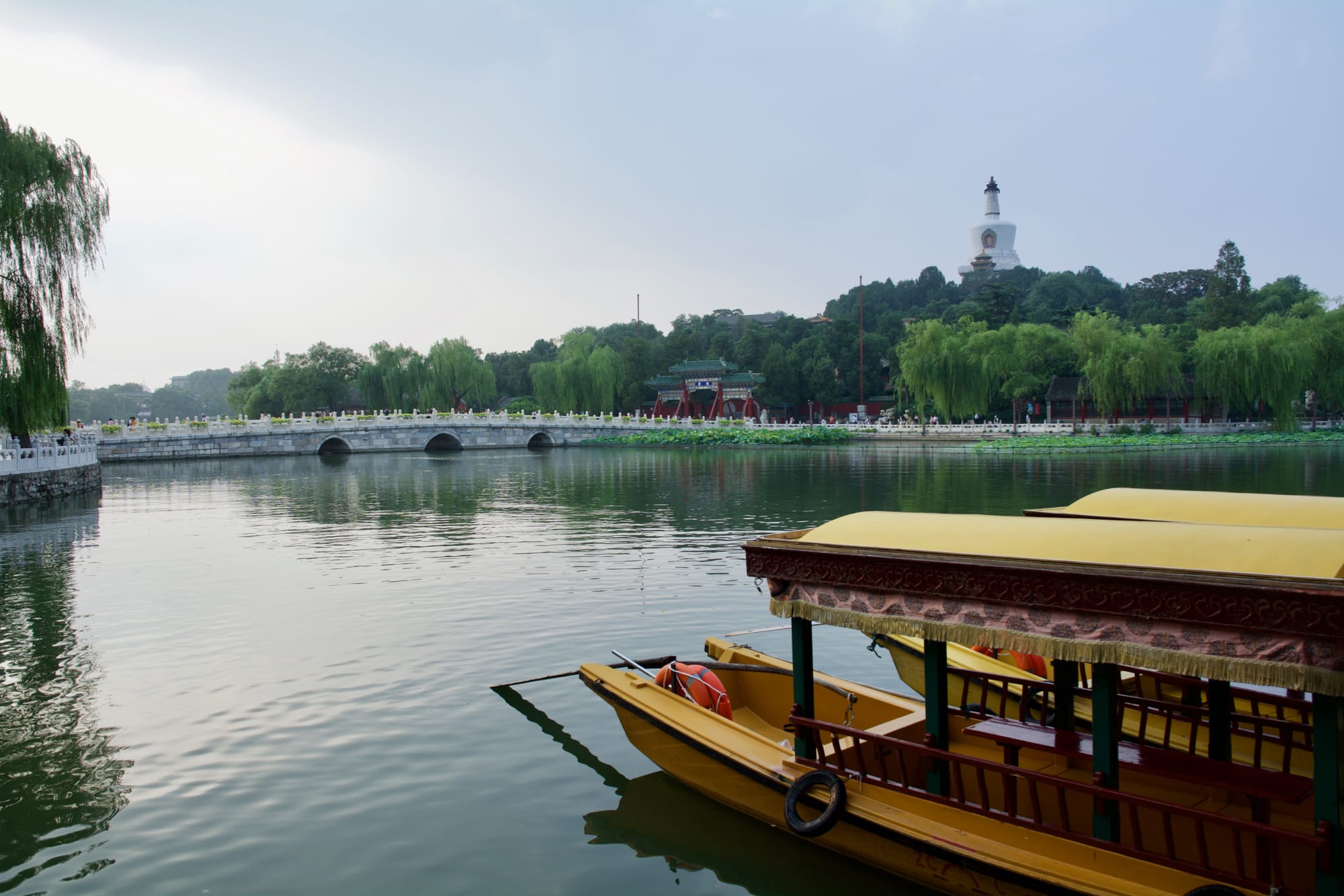 A short distance away, the Houhai Lakes, also known as Shichahai offer enchanting scenery for peaceful walks along their banks.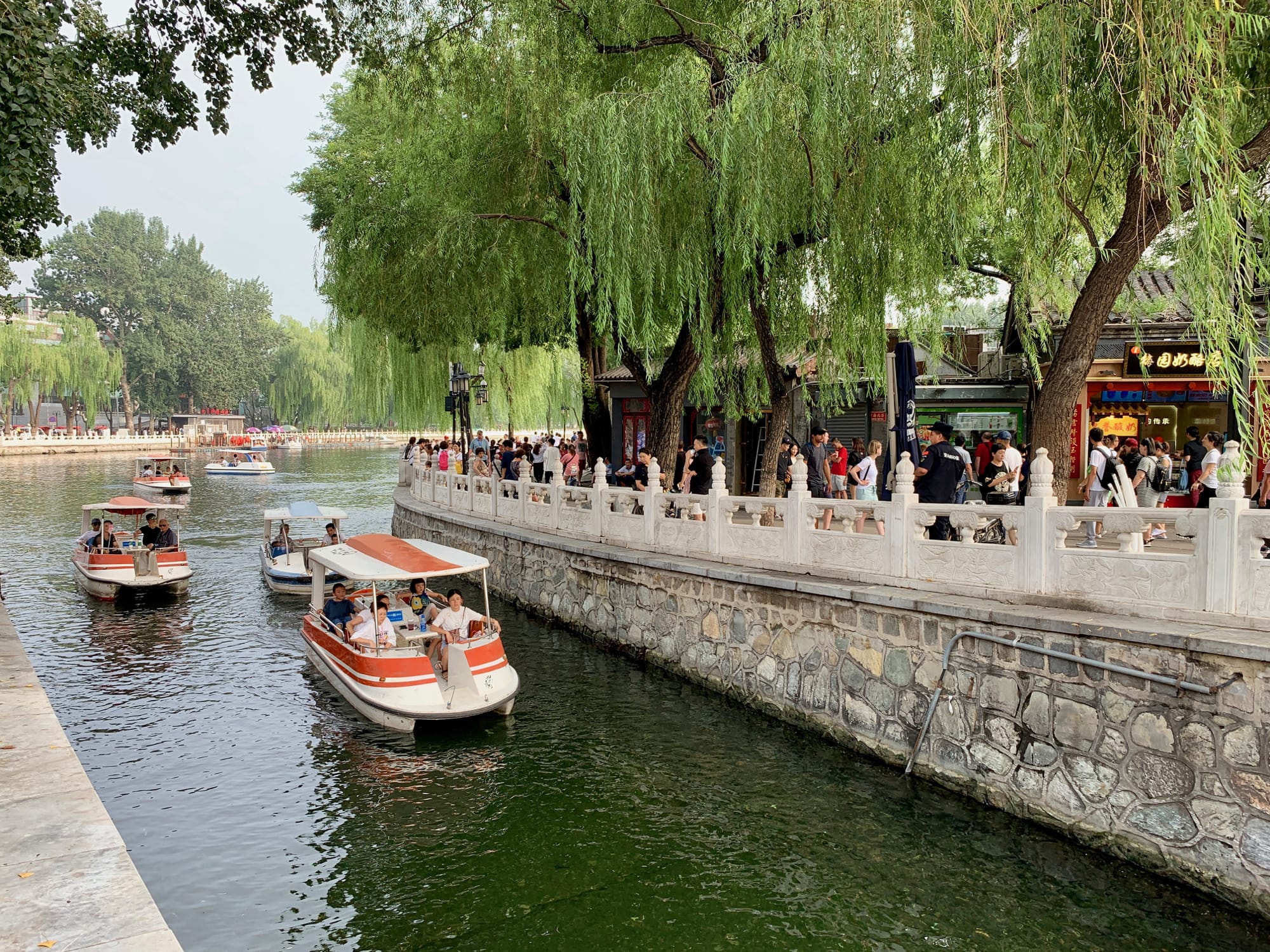 The small Jingshan Park is famous for its hill built with the excavations of the moat around the Forbidden City, with the aim of protecting it from evil spirits. From its top, you can enjoy a spectacular 360-degree view and if you visit the park it in the morning, you will see various groups of ladies who practice dance, gymnastics and aerobics (very original).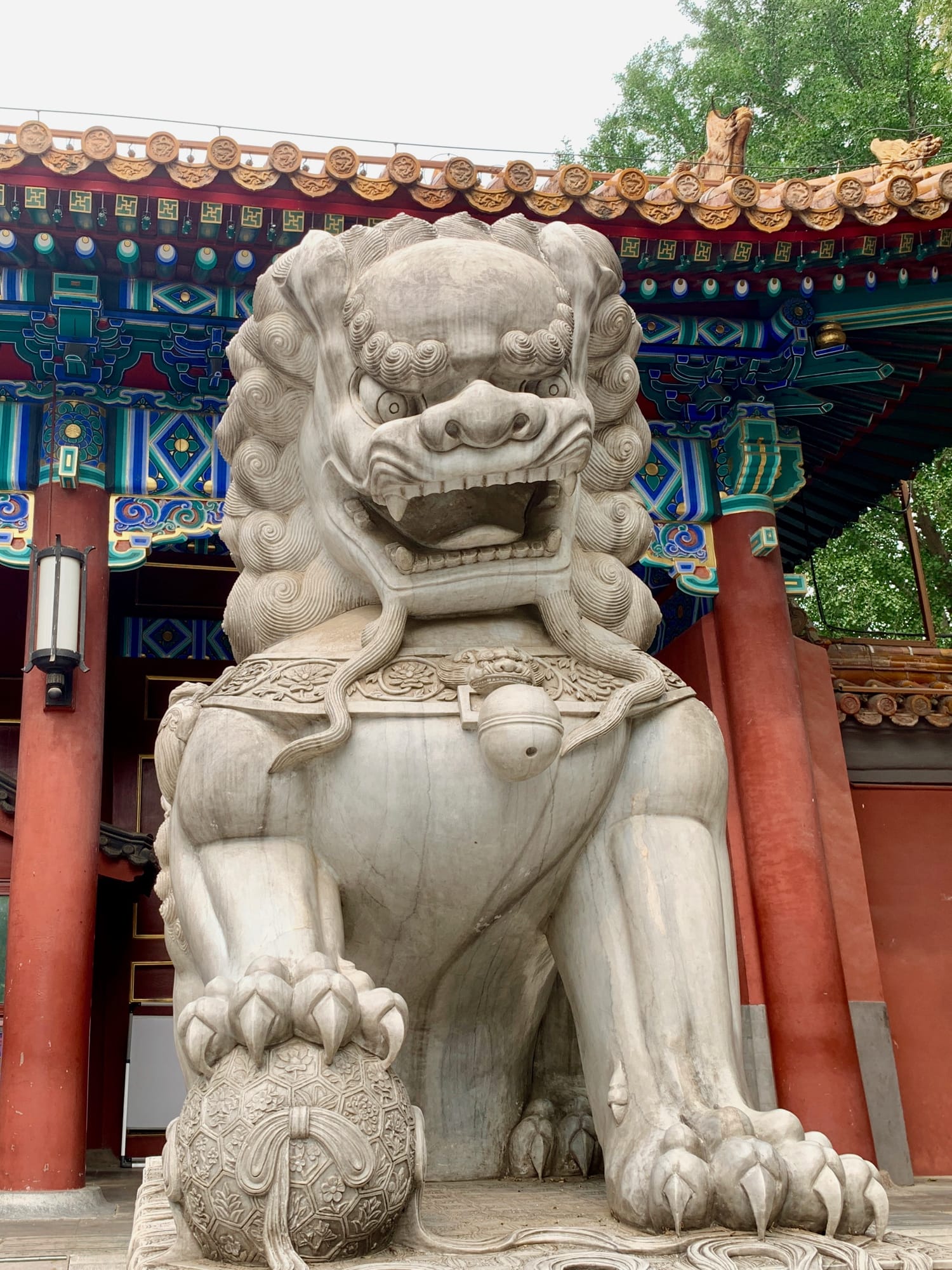 Beijing Temples
From an artistic point of view, Beijing offers a large number of temples located throughout the city. Since it is impossible to visit all of them, we have chosen two temples located a short distance from each other: the Lama Temple, the Temple of Confucius and the connected Ancient Imperial Academy.
The Lama Temple (known as Yonghe Temple) is the most famous Tibetan-Buddhist temple outside Tibet, converted into a Lamaist monastery in 1744. It is still considered a place of worship and you will be submerged by clouds of incense ignited by various pilgrims and tourists. Inside the buildings, you will find real works of art such as the 18 m statue of Maitreya (reported in the Guinness Book of Records), carved from a single block of sandalwood. Visit it without too much haste as we really liked it.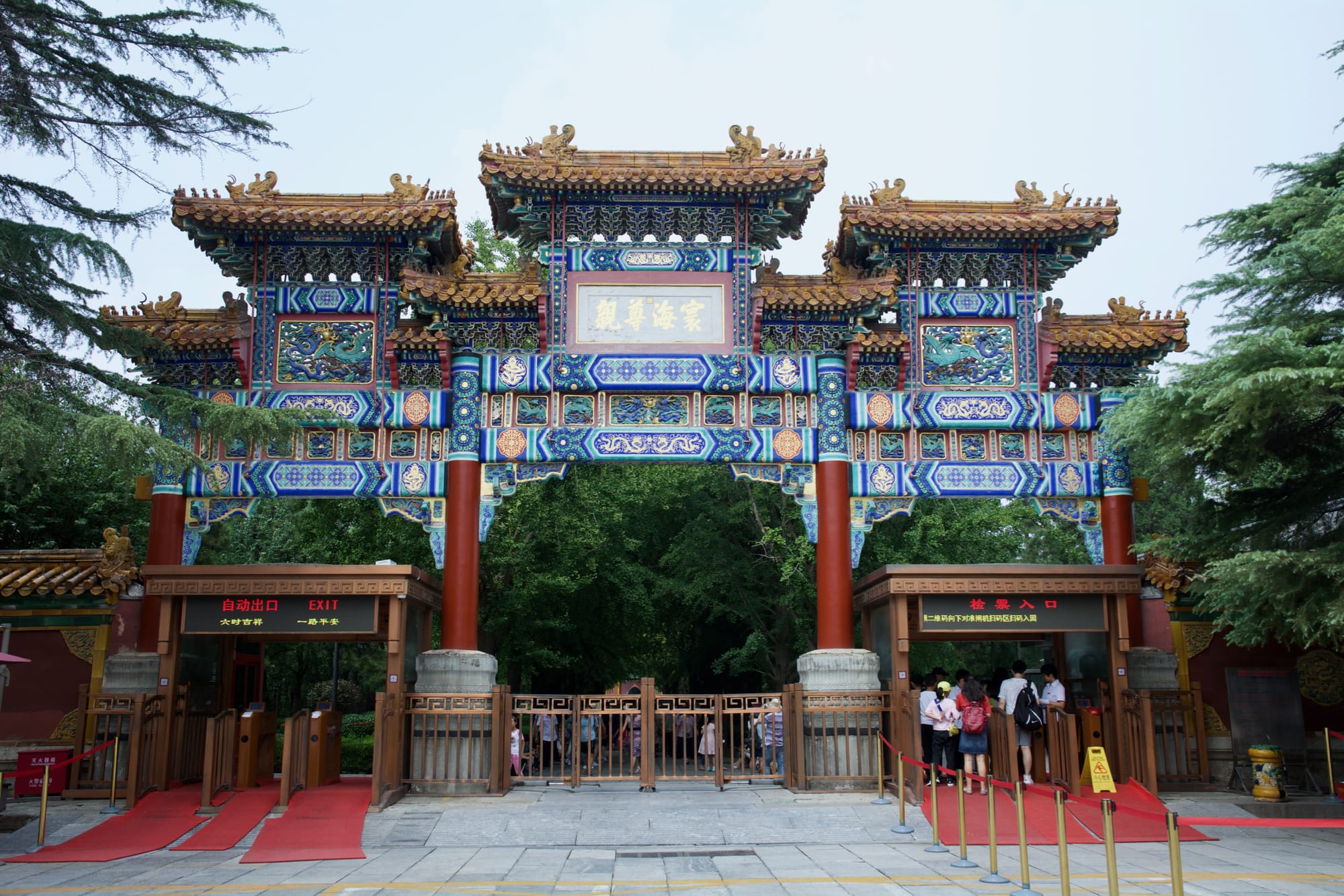 The Temple of Confucius is the second largest Confucian temple in China. At your entrance, you will find yourself in a real stele forest on which the Confucian classics have been engraved. Inside the various buildings, you will learn a variety of information on this philosophy. In the afternoon, if you arrive around 5 pm, you can also attend a pleasant show of dances in vintage clothes that tells the principles of Confucianism. The Ancient Imperial Academy is connected to the temple (single ticket) and has been the most prestigious institution for a long period, where the emperor exhibited classical texts in front of an audience of students, professors and court officials.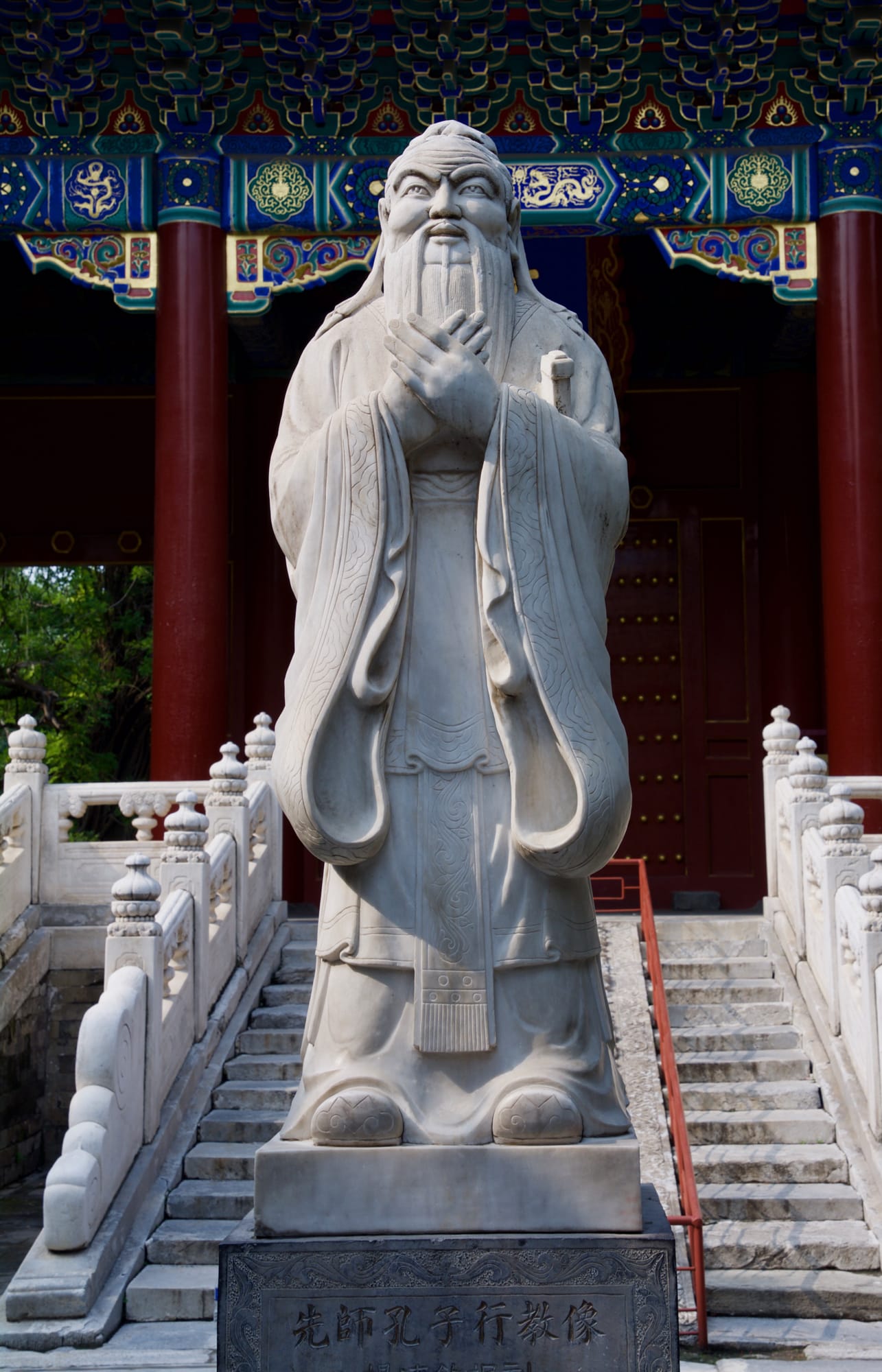 Other buildings not to be missed
In the past, both in Beijing and in Xi'An, the time of life was marked by two towers: the Drum Tower and the Bell Tower. The two towers are located a short distance from each other and in the first several performances of drum players are organized daily.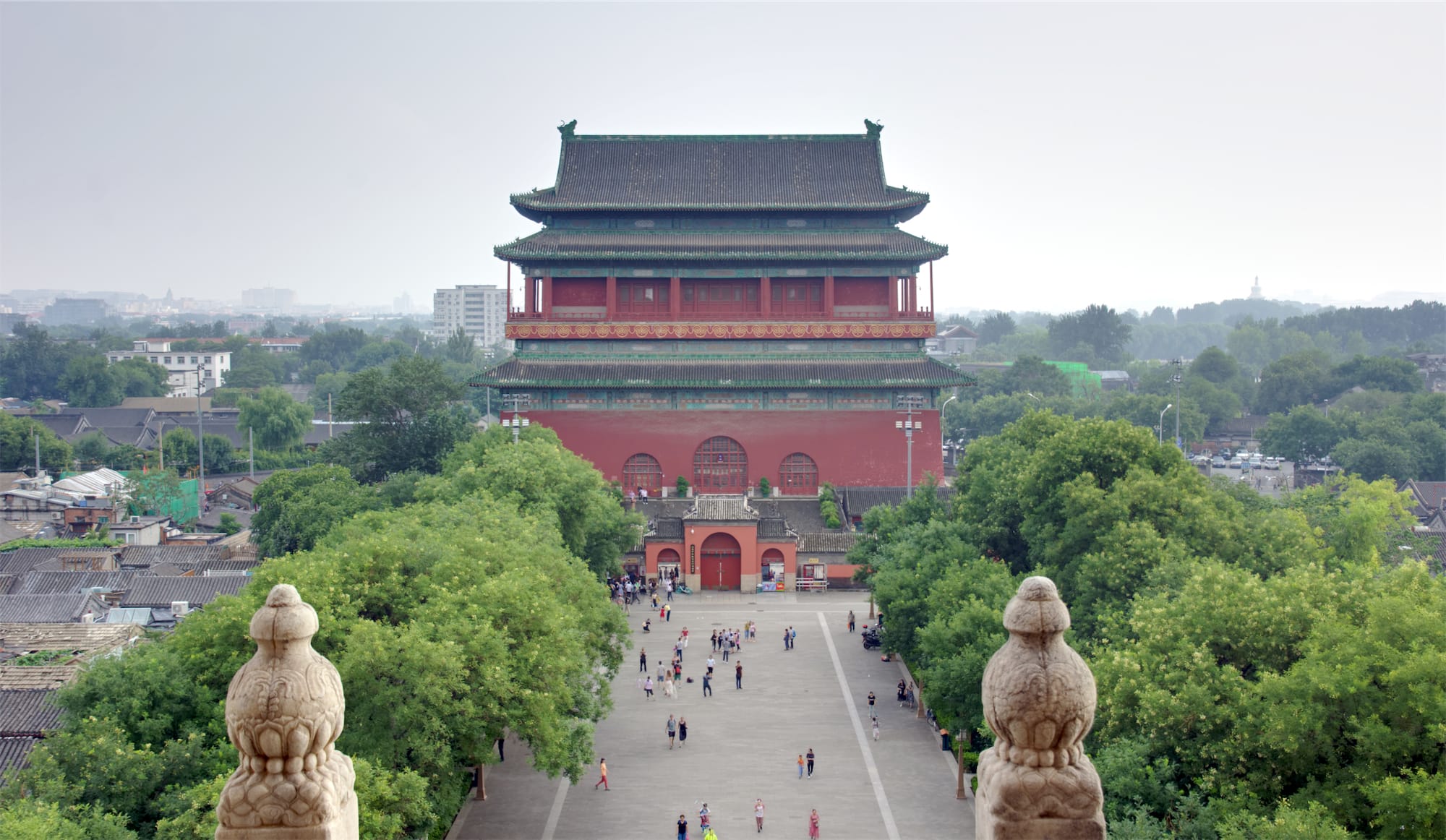 Within walking distance, you will find some hutongs that are worth exploring. These areas represent the traditional neighborhoods of Beijing, now partially protected to preserve the history and culture of the city. Start from nearby Chaochang hutong until you reach Chaoduo hutong. This hutongs have been converted into a shopping area, but if you abandon the main road you will find yourself in truly authentic neighborhoods. Another street not to be missed is Yandai Byway: here the old neighborhood has been expertly renovated and it has now become a street of shops and snacks, in some cases quite original. These are not the only areas where you can find them, there are still many scattered throughout the city.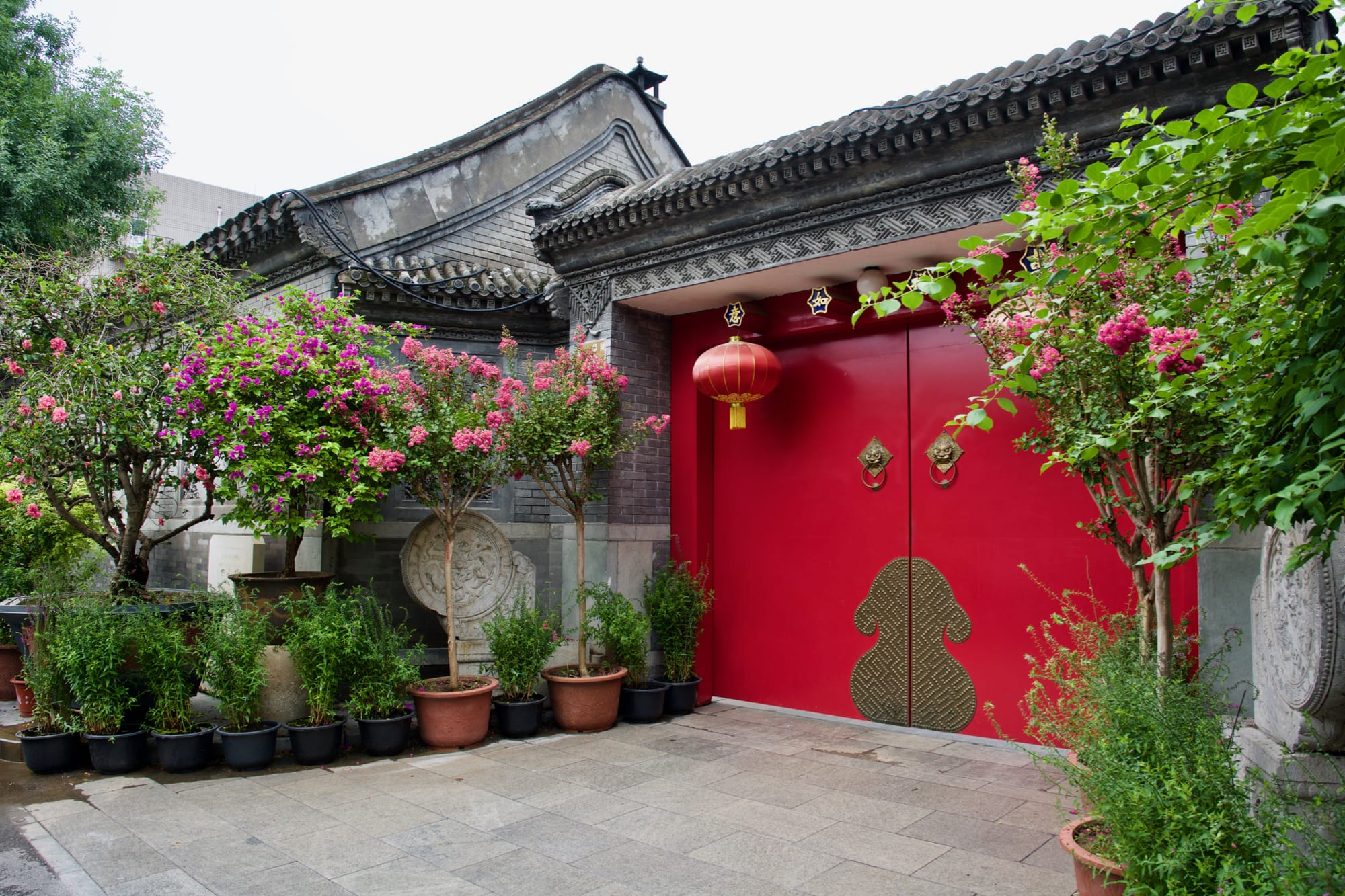 If you miss modern buildings, take a look at the elegant lines of the Galaxy Soho, which presents itself as one of the architectural symbols of the new Beijing. Inside, a series of shops and office spaces, which are expertly illuminated at night, highlighting the rounded lines of the building. You will find it arising out of nowhere: in order to make room for it, several hutongs have been eliminated, causing quite a few controversies.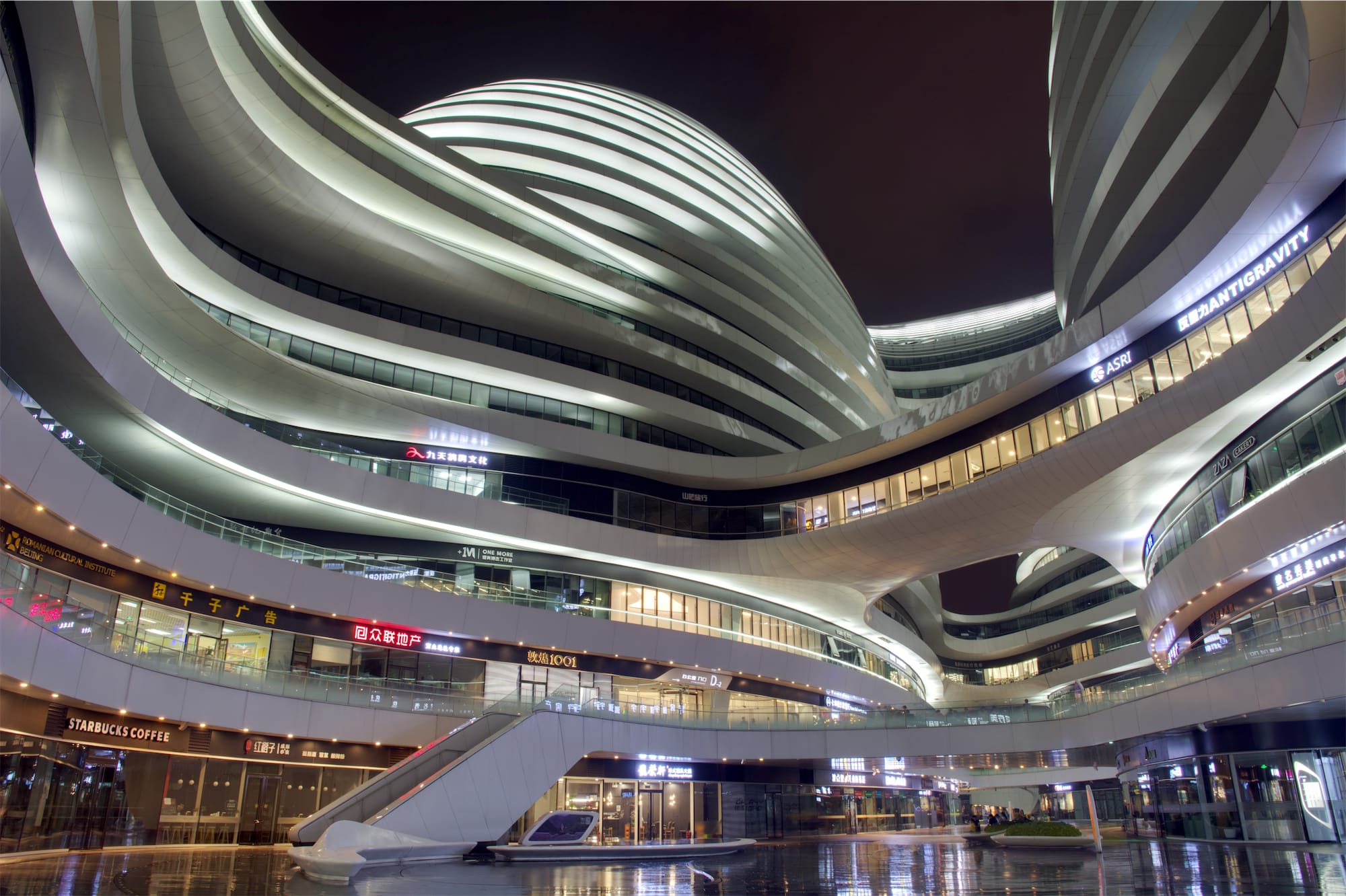 To stay in the modern context, you can also take a walk through the commercial street of Wangfujing, here you will find several international brands, including Lego, that it is worth a visit to see the reconstruction of some Chinese attractions, such as the Great Wall . Here you will find also the Wangfujing snack street, which during our stay was unfortunately under renovation.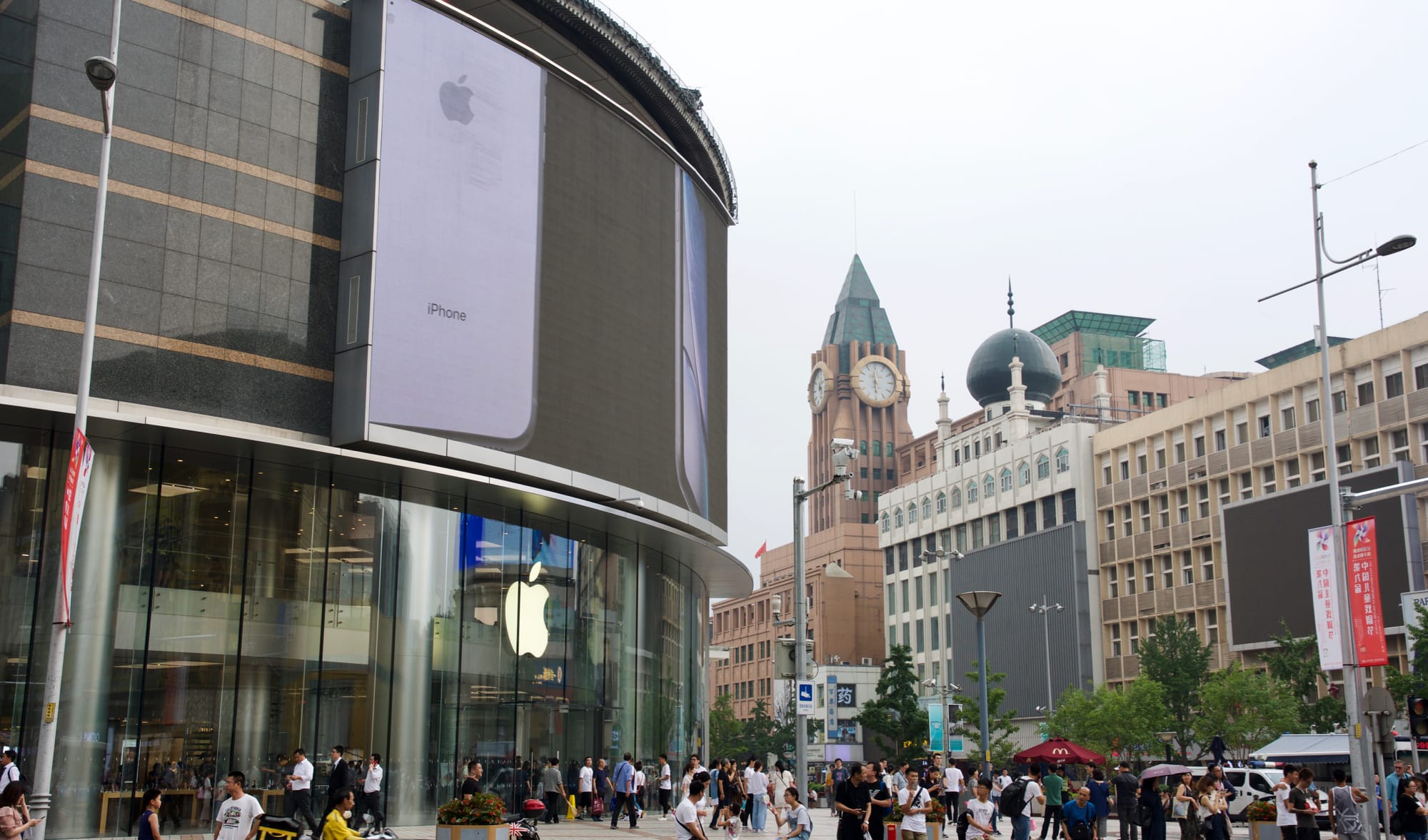 Before your trip
How many days? We spent 5 days, one of which exclusively for the Great Wall. They may be enough for a first visit, even if the city has a lot to offer if you have 1-2 more days

Where to stay? We chosen a hútòng, Hotel Cote Cour, carefully renovated, it offers spacious rooms, a beautiful internal patio and a good breakfast, freshly prepared every day. The staff speak a good level of English and they are willing to help you with any needs. Also take some time to walk around this hutong, it's really very cute!
Where to eat? In Beijing good restaurants, it is absolutely normal to queue. Therefore put it into account for your dinners. Do not miss the Peking duck, which is a real art here. We went to the local Siji Mindu Restaurant Pecking Duck. We had almost 2 hours of queue and we had to rely on some customers who spoke English to understand when it was our turn (called only in Chinese). Do not miss the Chinese dumplings, grilled or boiled. We ate them at Mr. Shi's Dumplings, a place purely for Westerners, but which offers a good choice of fillings, even slightly alternative. Do you know what xiao long bao are? The even tastier version of the classic dumpling, with liquid filling. Truly a delight! We tried them from Din Tai Fung, a chain of restaurants present in several shopping centers. A must-try!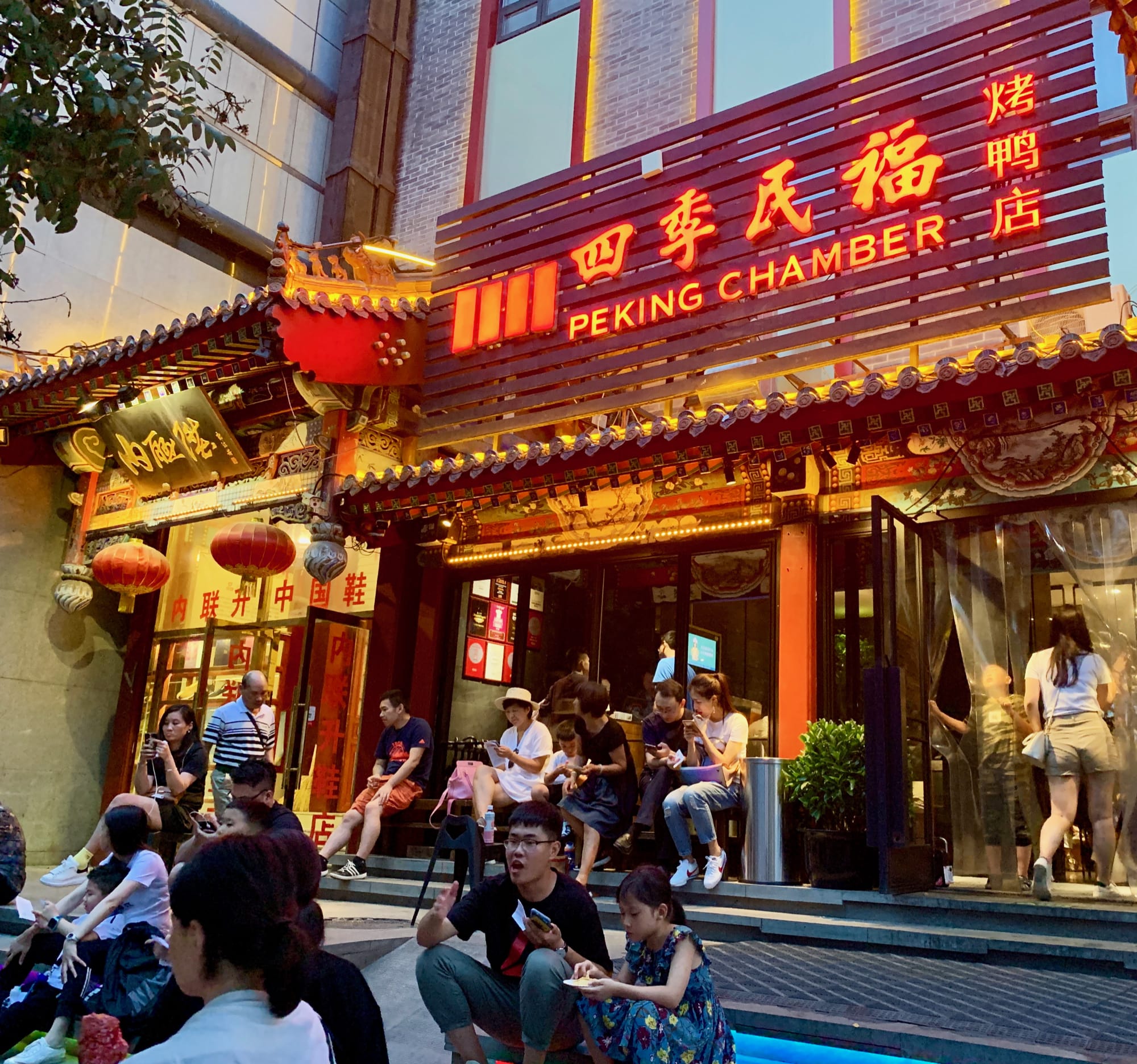 Do you want to learn something about Chinese cuisine? Beijing offers various opportunities to participate in cooking classes, which will give you the opportunity to learn more about culture and bring home the knowledge to try to replicate some dishes. We took part in the course proposed by Beijinger Kitchen Cooking Class